One Stop Student Centre (OSC) was established in November 2008. It was placed under the purview of the Deputy Campus Director (Student Affairs), which aimed to provide services and assistance to students under one roof. In the University Management Committee (UMC) Meeting No.4/2018, the One Stop Student Centre, IIUM Kuantan, was officially named Wadi Budi, in line with IIUM's motto, 'Garden of Knowledge and Virtue'.
The functions of the Wadi Budi are to serve as a centre to build student's character, thus becoming a value added facility for IIUM Kuantan students and to be a one-stop centre or a meeting point for community-based activities, which include gotong-royong, motivational programmes, activities with pupils and a place to gather aid during a natural disaster.
Provide vision and lead staff in Student Development of the Kuantan Campus by establishing and implementing short and long-range organizational goals, objectives, strategic plans, policies, and operating procedures.
Provide leadership and supervise the planning, organizing, and coordinate the general functions of One Stop Student Centre of the Kuantan Campus which comprises of the following departments:
Student Development Department
Student Services Department
Counselling and Career Services Department
Sports Development Department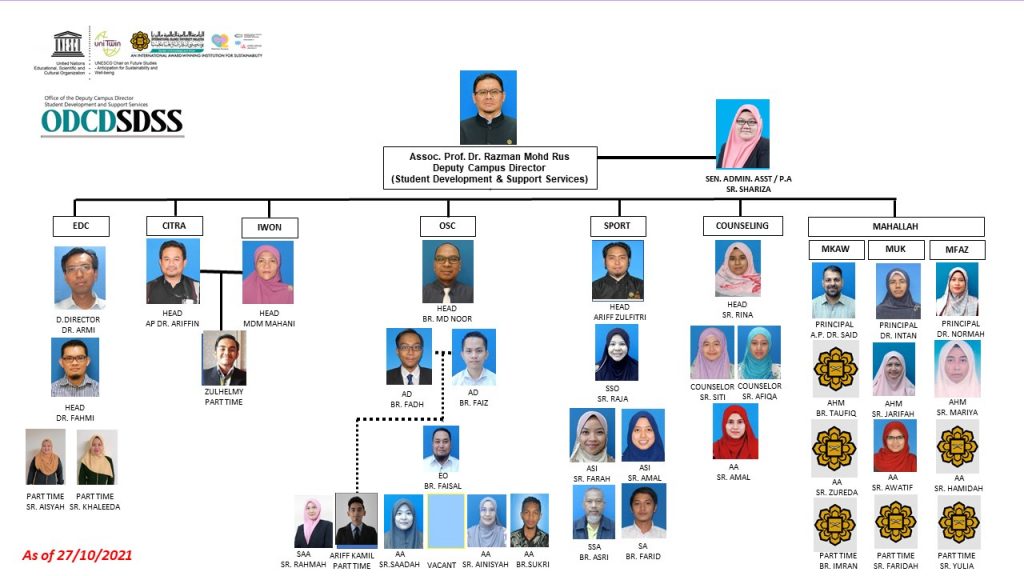 Deputy Campus Director (Student Development And Support Services)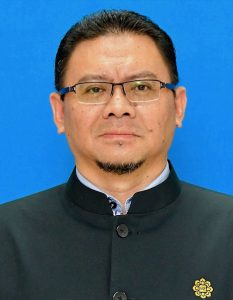 Assoc. Prof. Dr. Razman bin Mohd Rus
09-570 4022 | razman@iium.edu.my
Personal Assistant (Deputy Campus Director)
Munirah binti Othman
09-570 4023 | muniera@iium.edu.my