Prepare the document for the dependant application.

Apply the dependant application online. Student can apply the dependant application by scanning the QR Code or click here.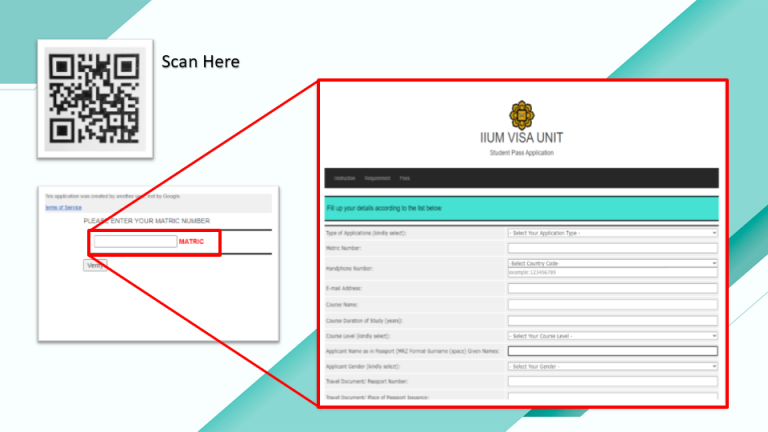 3. After making application, Officer will review the document.
      4. If there is other additional document needed by the Immigration, officer will email the applicant to submit the additional
          document.
      5. Once all the document complete, student can bring the dependent to enter malaysia for passport submission.
      6. The process will take at least minimum 3 – 4 weeks to get approval for issue stamping the dependent pass.
Requirement for dependant application