Transfer Endorsement
Holder of the visa that obtained a new passport. Valid visas in the old passport are required to be transferred to a new passport. Expired visa is not eligible for transfer endorsement and will be referred to the Enforcement Division, Immigration Malaysia
Step to Apply Transfer Endorsement (Student / Dependant)
       1. Prepare the required document for the transfer document.
       2. Attach the document and apply the application online. Student can apply by scanning the QR code or scan here
       3. Officer will review the document and sent an appointment date to submit the passport at Visa Unit front desk.
       4. The Process will take minimum 1 – 2 weeks to complete. Visa unit will email the student once the process complete.1.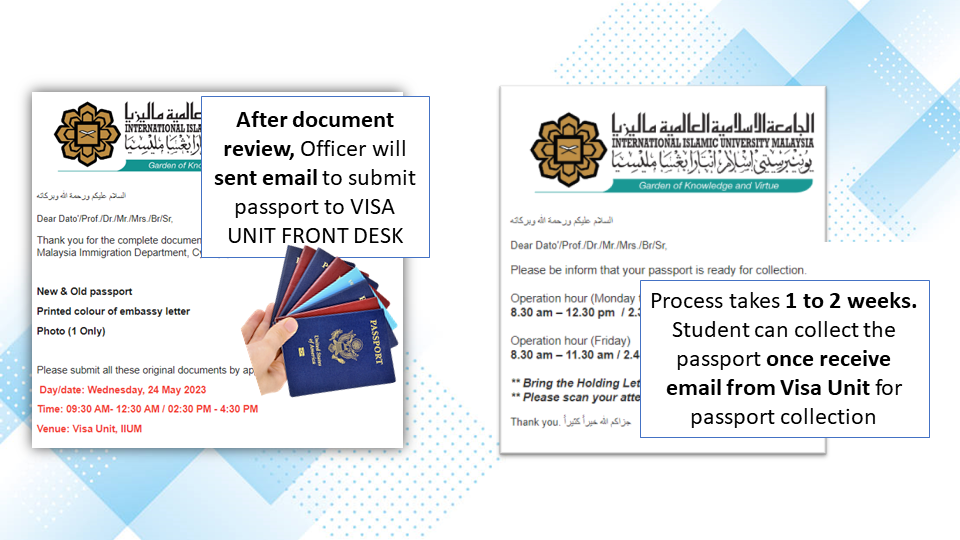 Requirement Document for Transfer Endorsement (Student / Dependant)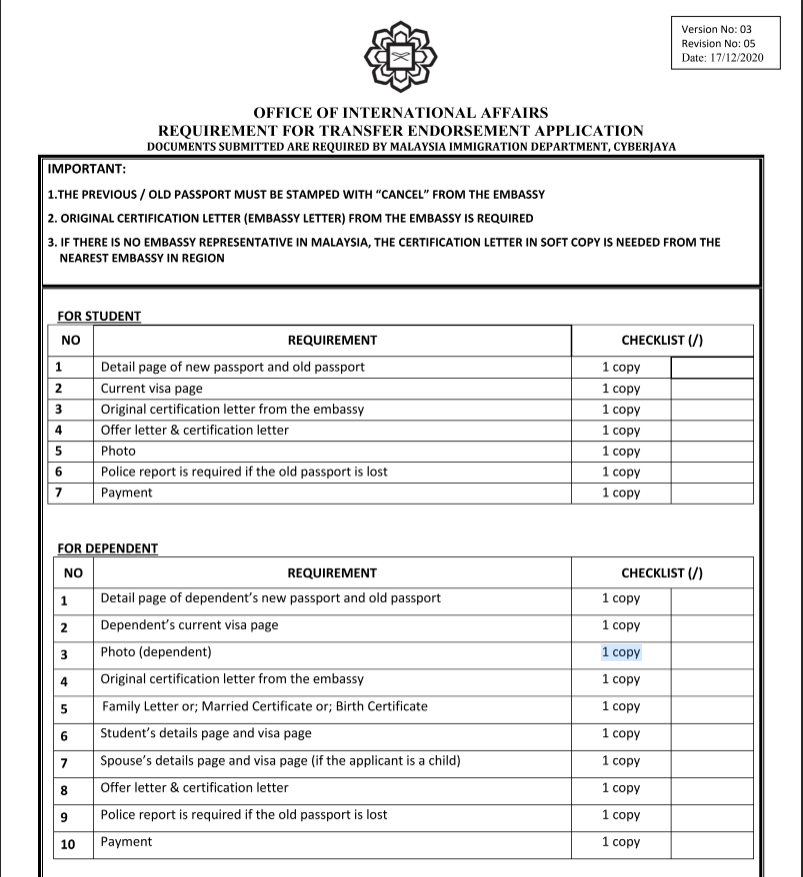 Document Required for Submission at Counter