The General Administration Department was established in 2005 and the office is managed by a Director of Administration. The office's primary function is to manage and consolidate the administration matters of all Kulliyyahs, Departments, Offices, and other components of the IIUM Kuantan Campus. Currently, there are six (6) departments attached directly under Main Administration Office which are:
Finance Department

Academic Affairs Department

Masjid Sultan Haji Ahmad Shah

Information Technology Department

Centre for Islamization (CENTRIS), Kuantan Campus

Office for Communication, Advocacy and Promotion (OCAP), Kuantan Campus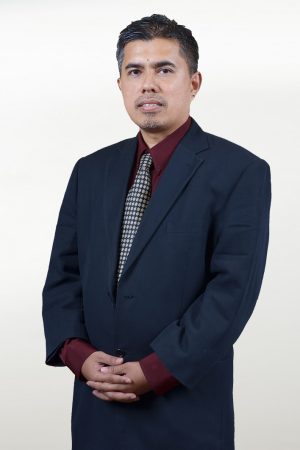 I am very pleased to introduce to you the Office of the Campus Director, IIUM Kuantan. Established in 2005, our aim is to provide coordinated support services of the best quality especially to the community of the campus as well as the public.
The amount of work involved in establishing strategic partnerships with departments and offices within the campus community has been enormous. This endeavour would not have been possible without the hard work of the staff, students, academics and support of the OCDs management itself.
To our community, we assuredly appreciate it very much for the support and look forward to work harder with and for you. We recognise that our success depends primarily on the quality of the integration, cooperation and the trust you had in us. We will always do our best to be current, useful and dynamic and we always welcome your suggestions for the betterment of everybody.
I am also happy and contented with the initiatives and dedication showed by the hardworking staff of OCD in making sure of all programmes conducted achieved a great success. I can only wish for OCD to be ever bigger and more worthwhile in years to come.
I also wish to record my utmost gratefulness to His Almighty for showering His blessings by giving us the opportunity and convenience to continue a legacy to impart knowledge and information and to provide relentless services to this beautiful campus and to the community.
To everyone who have contributed to this success, a very big Thank You!
Director (Administration)
Mohd Khairulzain bin Abdul Rahman
Director (Administration) (N52)
09-570 4024
khairulz@iium.edu.my
Senior Administrative Assistant (C/O)
Administrative Assistant (C/O)
Mazlina binti Mansor
Office Secretary (N29)
09-570 4021
linamansor@iium.edu.my
Azira binti Ahmad
Senior Admin. Assistant (C/O) (N22)
09-570 4025
aziraa@iium.edu.my
Norhazlin binti Yaacob
Administrative Assistant (C/O) (N19)
09-570 4032
norhazlin@iium.edu.my
QUALITY MANAGEMENT, SAFETY & BUDGET UNIT​
Ahmar Ariff Kamil bin Azman
Assistant Director (N41)
09-570 4031
ariffkamil@iium.edu.my
Ahmad Syahir bin Azhar
Assistant Director (N41)
09-570 4033
asyahir@iium.edu.my
General Administration Department.
Level 2, Office of the Campus Director,
IIUM Kuantan Campus,
Jalan Sultan Ahmad Shah, Bandar Indera Mahkota,
25200 Kuantan, Pahang Darul Makmur,
MALAYSIA.