Renewal Application (IM55U)
How long does the renewal student visa last for ?
Students applying for renewal will be issued with a student pass with a maximum duration of 12 months.

 

To avoid overstaying upon the lapse of your student pass, it is recommended that the student pass renewal application be submitted (together with all required documents) no later than 1 month from the student pass expiry date.
What is the Processing time for the Renewal ?
The entire processing time takes about 3-4 weeks. Do check with your institution's international student office and EMGS tracking system for more information.
All student that has student visa is eligilble to apply for renewal the student visa
Check the required document before making online application. Student can check for the requirement

here.
Apply the renewal application online by scanning the QR code and enter the student matric number.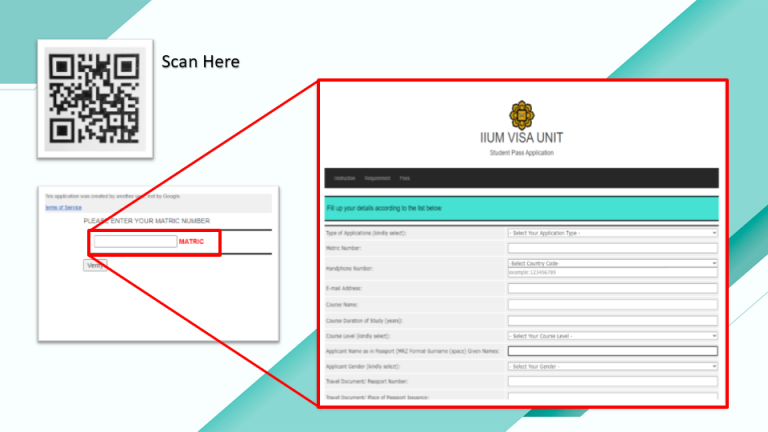 3. After making Application, please check the EMGS tracking system for 90% status to
submit the passport.
4. Submit the required document to IIUM visa unit front desk with the passport.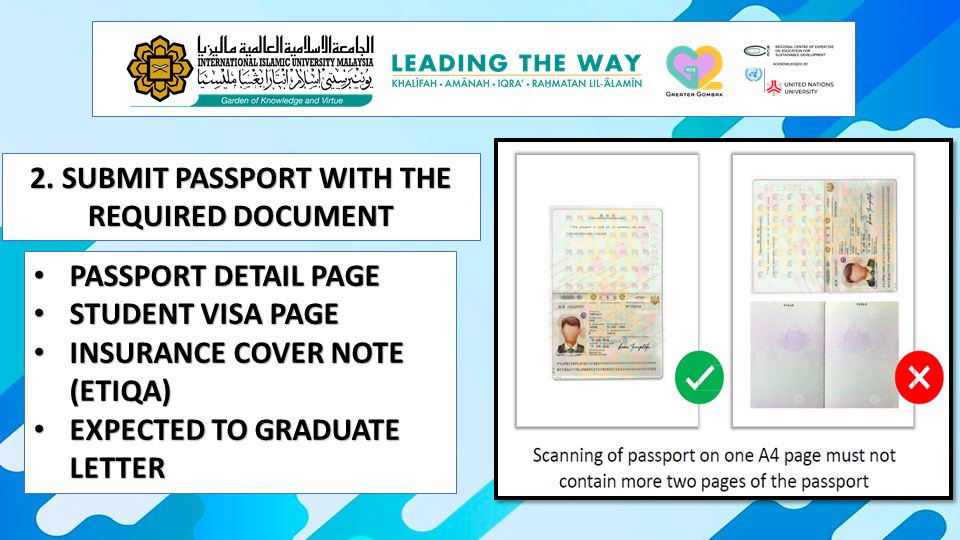 5. Process for the stamping issue of student pass is min 3 – 4 weeks. 
       6. International Office (Visa Unit) will email student to collect the passport with the student pass.